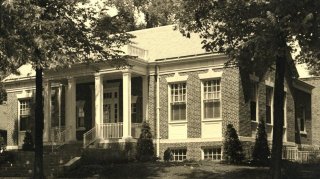 Class of '60 News
2002 News
December 14, 2002
Barbara Ann Sears Allen - Class of 1960
Barbara Ann Allen, 60, Birmingham, MO, died Wednesday, December 4, 2002, at White Oak Manor. Funeral services will be 10 a.m. Friday, December 6, at Church-Archer-Pasley Chapel, Liberty, MO; burial in Glenridge Cemetery, Liberty. Friends may call 7-8:30 p.m. Thursday, December 5, at the chapel. In lieu of flowers, memorial contributions may be made to the American Lung Association. Mrs. Allen was born April 13, 1942, in Sullivan County, MO, to Ernest and Myrtle (White) Sears. She was a 1960 graduate of Liberty High School. For over 30 years, she worked as a manager for Quality General Contracting, Inc. Betty was preceded in death by her father. Survivors include her son, Mark E. Allen and his wife, Kim, Liberty, MO; her mother, Myrtle Sears, Raytown, MO; a sister, Darlene Snyder, Blue Springs, MO; and two beloved grandsons, Thomas "Devin" Allen and Mitchell John Allen. Published in the Kansas City Star on 12/5/2002.
---
December 5, 2002
Franklin Committee for Preserving History is Raising Money for Sign
The Franklin Committee for Preserving History is working on raising money for a much needed sign. We are working towards a sign that reflects the historic value of Franklin as well as Liberty's historic value. We are selling engraved bricks which will surround the new sign. Bricks can be purchased for $30 for current Franklin students and staff, $50 for alumni, and $100 for Liberty business owners. Also for sale are signed and numbered prints of Franklin's national award winning poster, created by Franklin parent Javier Román, for $10.
The other thing in the works is a Franklin alumni list. A guest book and a mailing list set up on our website http://www.bezierboy.com/franklin . Franklin would love to hear from everyone with their fond memories of attending or teaching at Franklin. Don't forget to stop by our online store for more goodies!
Information on ordering the bricks, prints, or to join the alumni list, please stop by the website, send us an e-mail franklin@bezierboy.com or call Bobbi Román at 415-9338.
---
November 29, 2002
An email from Sandra Sands says that she has just returned from another trip to Australia and was heading north to Liberty for the Thanksgiving Holiday. Then in December another trip is planned.
---
David Fetty's user id was seen recently on an instant messenger but I was unable to make contact with him and do not have his email address.
---
Christine Griffey Pugh celebrated her 90th birthday on Sunday, November 17, 2002 at the Second Baptist Church in Liberty. Joyce reports that a good time was had by all.

Mrs. Pugh retired in 1978 after teaching for 25 years. She graduated from William Jewell in 1933. She was married to U.R. Pugh a history professor at Jewell in 1938.

We all remember her (especially the class of '60. And I bet she had a hard time forgetting us too.
---
June 18, 2002
Planet Alumni - word was received today that Planet Alumni has sold out and will no longer be providing space for messages and reunion information. Guess you will just have to check here when it gets to be time.
---
June 16, 2002
Joyce (61) and Irene (61) held an aniversary party for Donna (66) and took many pictures. Other classmates in attendence were Peggy (60) and Rosie (62).
---
Class of 1992 reunion
Class of 1992; here is your web site for class reunion activities. Please pass it on. www.92class.com Contact Toni (Bernard) Defrees, 6402 N. Flora, Gladstone, MO 64118, 816.420.8671
---
From Richard Henderson - class of '65, April 4, 2002

What to my little ole eyes did appear,

On CBS yesterday morning,

John DuBerry (Adams, class of '60).

Subject of newscast was about adults becoming orphans.

John's spot was about 30 seconds, just had time to holler to Mom, and he
was gone.

---
Mon, 11 Mar 2002
Clarainhhi@aol.com


I was checking out this web site and realized that I am listed as living in 
Australia.  I returned from Australia several years ago after a great stay.  
I am now living on Hilton Head Island.  My address is  Clara (Koenigsberg) Lloyd
                                            15 Mead Lane
                                            Hilton Head Island
                                            South Carolina, 29926

I have been in contact with Peggy Huber Lawrey and she informed me of some of the things going on. Last year at the time of the reunion Bill and I were in Greece. Anita Burke Whitney, who is my Mom's cousin and a good friend, went to the reunion and informed me about it.
Bill and I moved to Hilton Head 4 and a half years ago and love it here. The low country and the ocean are terrific. I go back to Liberty several times a year to visit my Mom. My Dad died in 1989. My older sister , Audrey, died 2 years ago this coming June. I have two children living in New York City. No grandchildren though.
I knew about John Adams (Quincey) mother and actually have visited with his Dad a couple of years ago. I had a nice visit with John shortly after Audrey died. He is a great grief counselor. Anita visited my mom just a couple of weeks ago and John was in Liberty.
I lived in Sydney , Australia for two years and it was marvelous. Sunshine, water and lots of interesting things to do.
---
2/26/02

George H. Walker (class of '58), 61, passed away Saturday, February 23, 2002, in Osage Beach, MO. Funeral services will be 1 p.m. Thursday, February 28, 2002, at D.W. Newcomer's Sons White Chapel Funeral Home; burial in White Chapel Memorial Gardens. Visitation will be 7-9 p.m. Wednesday at the chapel. Mr. Walker was born November 16, 1940, in Liberty, MO. He served in the Navy from 1958 until he was honorably discharged in 1964. He was a truck driver all his life. He was Protestant. He enjoyed the outdoors and his children and grandchildren. He was a fun-loving person, easygoing and laid back, and a friend to all. He was preceded in death by his brother, sister, and parents. He is survived by his wife, Sandra (Sands, class of '60), of the home; son, David Walker and wife Kathy, Lathrop, MO; daughter, Debbie Galloway and husband, Cliff, Raymore, MO; brother, Bobby Walker, Idaho; three grandchildren, Misty Walker and Matt and Stephani Weber; special "brother" and wife, Duke and Virginia Sands; brother-in- law, Marvin Sands; and a host of nieces and nephews. (Arrangements: D.W. Newcomer's Sons White Chapel, Gladstone, MO)
From the KC Star
---
2/10/02/01
Neal Graham reports that Alan Welles has just returned from a trip to Panama. Must be a real change in weather with the ice and cold currently in the Missouri/Kansas area.
---
Mrs. Irene LaFrenz

On March 19, 2002 Mrs. Irene LaFrenz will celebrate her 99th birthday.
A note from Martha, She LOVES to get mail, which I read to her. So please publish her address on the Website: Irene LaFrenz, Hawthorne Inn, 3220 Independence Drive, Danville, IL 61832.'

Please visit the Class of 56 web site to read a biography of earlier years. If you send a card please include your class since it is possible she has forgotten some of us, or at least tried to.
---
Tidbits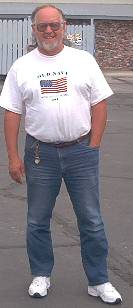 Lois Henderson got a phone call from Jim Mahan, '62 and Ann Manhan, '60 is alive and well and living in Spokane, WA.
Though not heard from recently, Wes Wilson is living in Marysville, WA and while retired from the Navy, is still working for them.
The class of '61 doesn't have their own page of class listings, if anyone wants to take it on please contact Myron or send Lois email.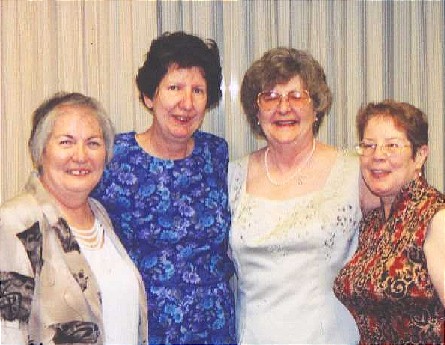 Web Volunteer

Return to BlueJay's Roost.




Powered by counter.bloke.com


Since January 14, 2002